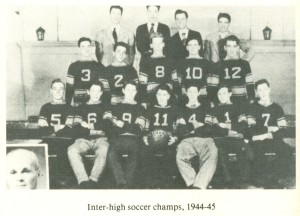 Gordon Bell (Winnipeg) celebrates its Centennial as a school in 2026 and as a high school in 2032.
GB100 is a GB alumni- and all volunteer-led initiative to re-connect alumni with one another and our old school in anticipation of those Centennials.
This website is for alumni to brainstorm & share ideas and plan & organize activities/events in celebration of the Centennials.
The site was created/maintained by a number of GB alumni including some of our teachers for the enjoyment of anyone connected with Gordon Bell High School.
Enjoy!